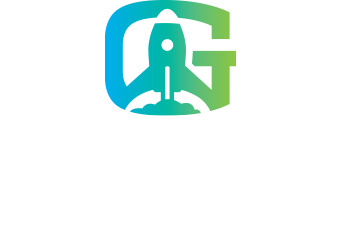 Don't Overcomplicate Your Sales Process
07/19/2021
The sales process secret
Having a sales process is important, regardless of whether you make a sale, or not. Your sales process makes it possible to have something scalable and repeatable.
With a sales process, you create a path that produces very consistent and predictable revenue. As a result, it gives you and your company the ability to track and measure success.
It also helps to ensure that a common language is used, not only within your organization, but also with your customers and investors.
Lock the front door, but leave the back door open
Only prospective buyers should be brought into your sales process. These are actually buyers who have money to buy your product, a real need or challenge you can meet, and a compelling reason to buy within a certain time period.
Leaving the back door open, so to speak, allows your buyers to leave at any time they want. This means that your time is spent only on your qualified prospects.
Buyers have a journey
When you sell something, your customers should feel they are buying from you; not you selling to them.
Think about this for a second!
Your most pleasant buyer experience is likely when you felt like you bought something, not when something was sold to you.
How to avoid overcomplicating your sales process
The most direct answer to this is the KISS principle, courtesy of our friends in the US Navy:
Keep It Simple Stupid.
Think about your buyer's journey through these 4 simple steps:
Expression of interest

This is the point of initial interaction, when your prospect expresses interest. It could be in the form of visiting a website, requesting information, or attending a virtual event. When your prospect makes several expressions of interest, then these expressions of interest become a lead.

Engagement

Once you have a lead, your next step is to engage in an active conversation with your lead. Determine whether they have money, if they can make a decision,if they have a defined need, and if they have a time set in which they will make a decision.

Demonstration of Value

Your leads will now need some type of a demonstration of how your product or service will meet their particular needs. This is where you show your prospective customer how your product or service meets their needs. At the conclusion of this step, your lead is closed, but the sale isn't closed. There is one final step in the process.

Procurement

Depending on the size of an organization, there will be forms to fill, such as legal and security documents. Eventually, a purchase order will be issued and the buyer will be invoiced. At this point, the sale is closed.
In summary, having a sales process will not only make your business more profitable through increased revenue, but it will also ensure that you spend quality time only on prospective buyers who actually make a purchase.
Keep Up With Us
Want to stay up to date on our projects and innovations? Subscribe to our newsletter to learn more from me and stay informed on new ways to grow your business.
Lets Talk About Your Business
Click here to schedule 15 minutes with Dan

© 2021 Grow with Dan. All Rights Reserved.